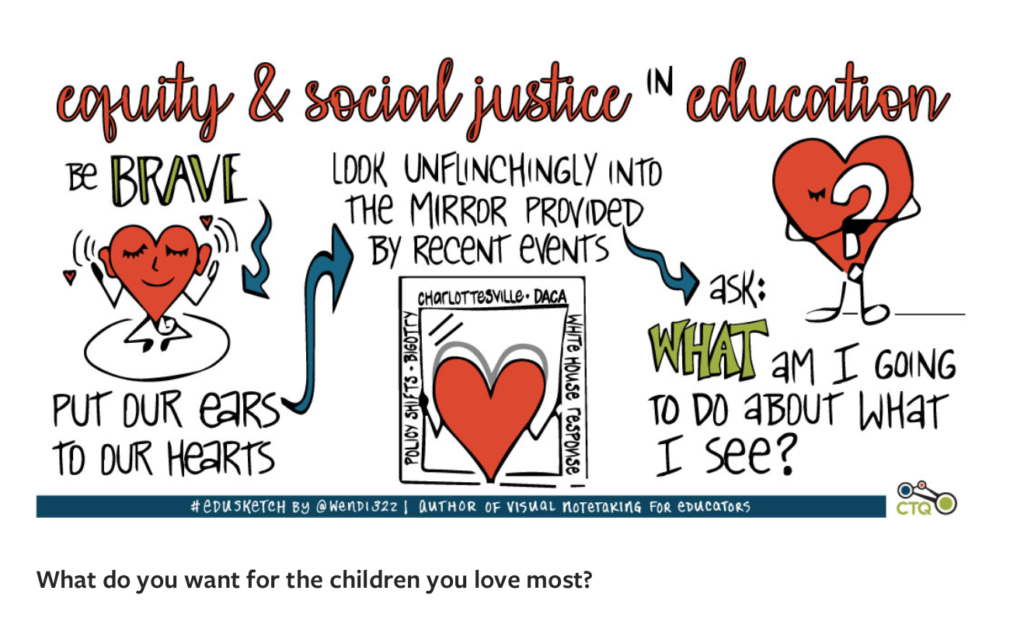 On Tuesday, November 14, NNER will participate in a blogging roundtable discussion on equity and social justice in education hosted by the Center for Teaching Quality.
From the CTQ website:
We are living through an ugly era. Our students are, too. Children of color, first- and second-generation immigrants, and LGBT students feel the menace in their very bodies. A third-grader should not have to ask, "Why does our President hate me?" But whatever our students' backgrounds may be, most teachers believe that their role is more complicated, more vital, and demands more courage than at any time in the past.
In the first post of the roundtable discussion on equity and social justice in education, Lori Nazareno, who will be leading the roundtable discussion with AR teacher Justin Minkel, urges us to be a little braver. She asks that we "put our ears to our hearts," look unflinchingly into the mirror provided by recent events, and ask: "What am I going to do about what I see?"
Over the next two months, the Center for Teaching Quality, in partnership with the National Board for Professional Teaching Standards, will be hosting a blogging roundtable discussion that focuses on issues of equity and social justice. Bloggers from across the country will share what they are doing as educators and as human beings to engage in that action and create that peace. Four bloggers are teachers of color; three are openly gay or lesbian. All have taught children who are particularly vulnerable to the rhetoric, bigotry, and policy shifts of this era.
For information about joining this event click here.